Guideline: All types of hook and loop you need to know
02/12/2020
Hook and loop fasteners are often confused with the name Velcro, the leading company of hook and loop manufacturer. Thanks to the convenience and high applicability, adhesive tape is available on many kinds of everyday items such as clothes, backpacks, bags, and also used in the military. Hook and loop are also used to fix household items such as phone charger cord, signal line, device cord on the desk, or bundle network cables for your network construction. Let's check the types of hook and loop in this article below.
Overview of the hook and loop industry
Invented by Swiss engineer George de Mestral in 1948, inspired by tree seeds hooked to clothes while hiking, after more than 8 years of looking to research and work, he created what is now known as hook and loop. The term comes from the words "Velvet" and "Crochet".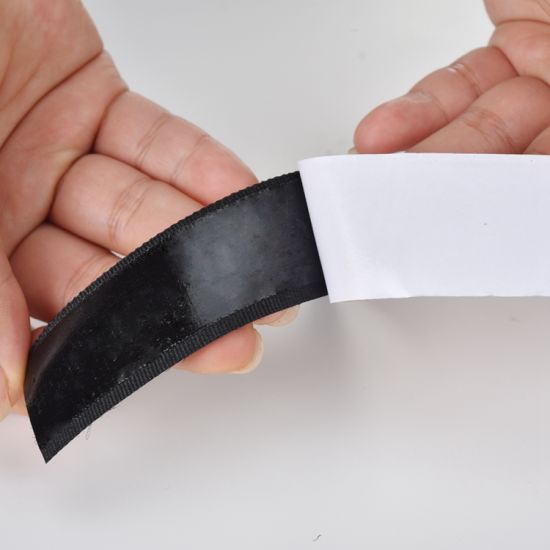 Velcro is designed with 2 ribbons, one strip contains thousands of tiny hooks, the other has thousands of equally small circles. When joining these two strips, the hook will be attached to the ring creating a very firm retention mechanism but still very easy to remove when necessary.
Application of hook and loop in daily work:
Types of hook and loop you need to know
Hook and loop is a well-known component in supporting industries. This connects material mostly used in the medical and garment industry with the structure of two different sides: one soft smooth side (cotton side) and the other rough with hooks. There are many types of hook and loop on the market, including sewing, adhesive hook, and loop (directly used by gluing). In addition, depending on personal use, the material that forms the spiny tape can be replaced for high environmental compatibility, durability, fire resistance, or heat resistance.
1. According to Function
Types of hook and loop fasteners according to functions include: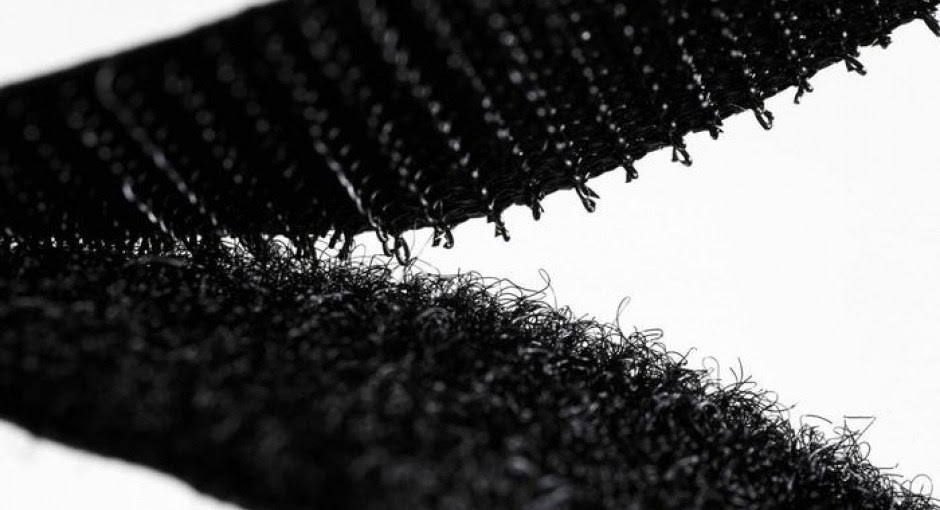 Standard hook and loop: The standard hook and loop can consist of plastic hooks and plastic loops. Depending on the requirement, the material made of hook and loop can be different from fabric, nylon, polyester...

Sew-on hook and loop - A sew-on hook and loop fastener is designed to be sewed onto clothing materials and supplies.

Hook and loop fastener tape - Hook and loop adhesive tape is made of available glue that attaches quickly to nonporous surfaces such as cabinets and walls.

Elastic hook and loop - Compared with normal hook and loop, adhesive tape is elastic, stretching. Typically, elastic hook and loop are composed of 92% Polyester, 8% Spandex with an extra hook attached to a bandage to lock bulky objects. Understandably, elastic bandages are a product of a combination of adhesion and elasticity that helps to hold objects in place.
2. According to design
Mushroom hook and loop - The mushroom hook and loop has a very strong mushroom body and has a lower closed cycle that allows for extremely high shear and peeling strength.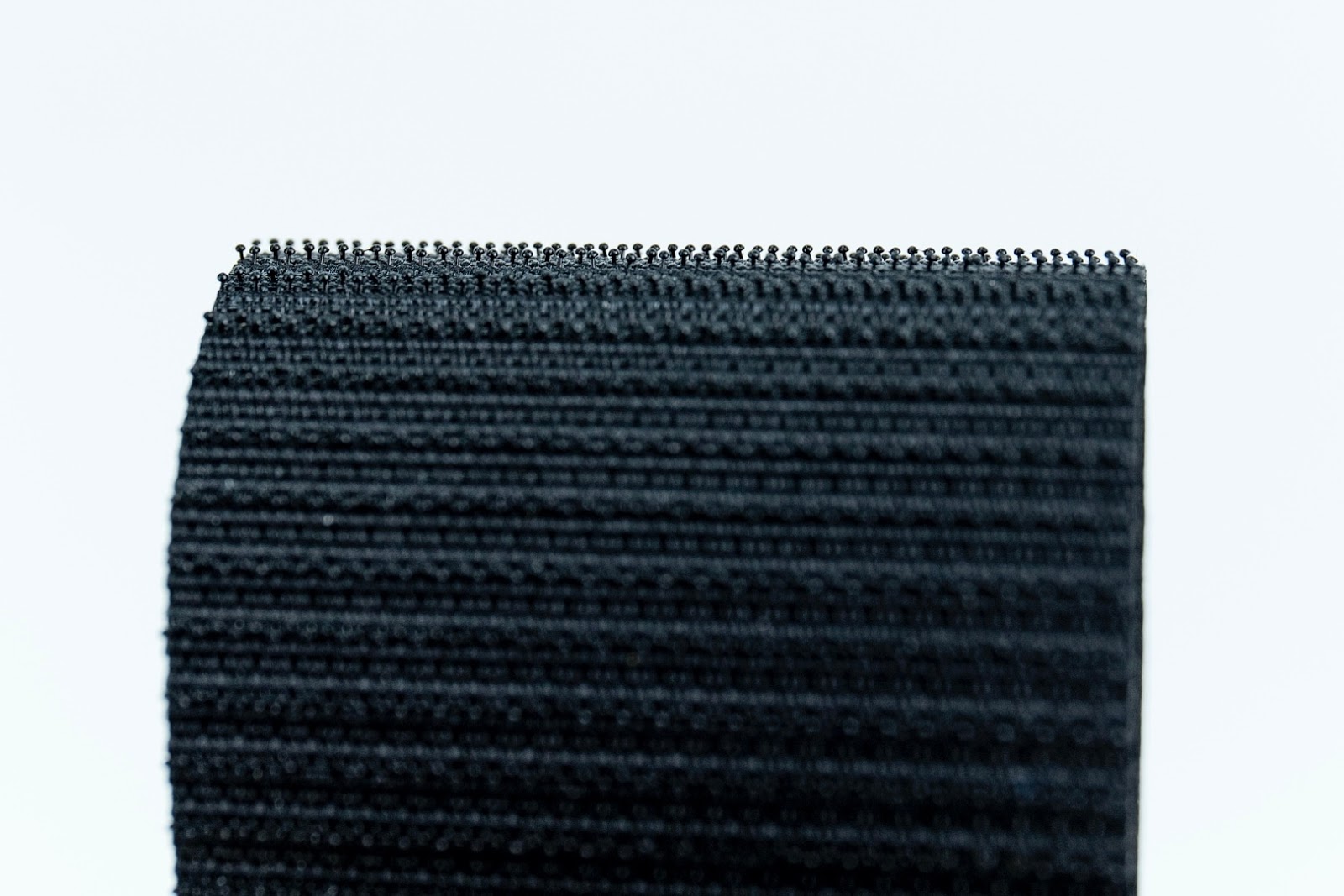 Molded Hook: Made of 100% nylon, this is a low pile plastic hook that is lightweight and can attach via sew-on, ultrasonic welding, or adhesive backing.
3. According to the shapes
Rounded hook and loop: Each pair of hook and loop has two sides, 1 soft and 1 rough. Behind both sides is glue, for using you just need to peel off the paper and stick to the object to be glued, very convenient and not have to sew in.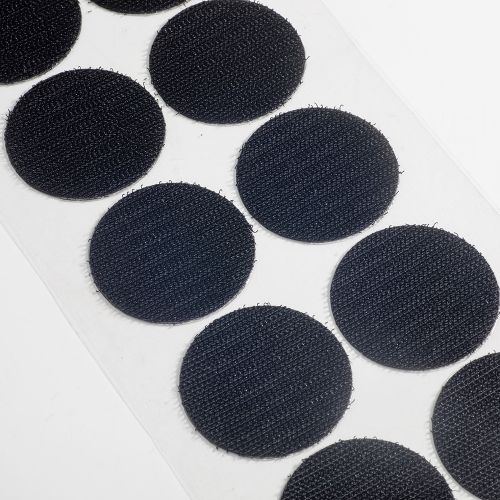 Hook and loop strap: The outstanding use of hook and loop strap is to help wrap all kinds of wires such as wires, chargers, headphones, ... in a tidy way, making it easier to arrange and find. Sticky adhesive tape is used in many fields such as hanging household items (commonly used objects), or used in cars or hanging repair tools in workshops and houses.
Final words
Specializing in manufacturing high-class Hook & Loop, Baihe Holding is a well-known supplier of accessories for Garment, Backpacks, Bags, Shoes, Medical, Hats, electrical cable bundles construction ... We provide many types and colors hook and loop in Vietnam according to customers' requirements with various specifications. For product consulting and quotation, please contact us directly via hotline 276-388-1880.